Contacts
Soprintendenza Speciale per il Patrimonio Storico, Artistico ed Etnoantropologico e per il Polo Museale della città di Firenze
Address: Via della Ninna, 5 50122, Florence
Phone: +39 055 23885
Fax: +39 055 2388699
>> Contact us
Avviso ai fornitori
Rapporto 2011-2012
"Rapporto di attività del Polo Museale 2011-2012"
Due anni di eventi, restauri, mostre e valorizzazione
>> Scarica
Rental of museum premises
>> Rental of museum premises
for events
Buy photos online
Place orders for photos that will be processed directly by the Photographic Department
>> Place an order
Fotogallery 2014
Il 2014 è stato un anno importante per il Polo Museale Fiorentino. Ripercorriamone i momenti salienti attraverso una selezione di 19 immagini "emblematiche".
Current exhibitions

07-04-2015 - 10-25-2015
The old kitchen
Medici Villa of Poggio a Caiano and Museum of still life

06-30-2015 - 11-15-2015
Carlo Dolci
The Palatine Gallery

06-23-2015 - 09-27-2015
Piero di Cosimo (1462-1522)
Uffizi Gallery

06-22-2015 - 10-21-2015
The light wins the shadow - the Uffizi in Casal di Principe"
Uffizi Gallery

06-13-2015 - 10-12-2015
The sun in the house
Museum of Palazzo Davanzati

06-09-2015 - 10-11-2015
Lapislazzuli. Magic Blue
The 'Museo degli Argenti' (The Medici Treasury)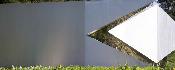 05-09-2015 - 08-30-2015
Lynn Chadwick. Retrospective for two gardens
The Boboli Gardens

04-21-2015 - 11-03-2015
Nel segno dei Medici
Museum of Medici Chapels

03-31-2015 - 10-11-2015
L'arte di Francesco
Accademia Gallery

11-13-2013 - ---
Twentieth-century women protagonists
The Costume Gallery
Live presentations
Superintendent Acidini tells you about the exhibition of the Polo Museale of Florence Video in Italian with English subtitles.
Ultimi arrivi
In questa sezione le opere Donate o Acquisite che vanno ad arricchire il patrimonio del Polo Museale Fiorentino
>> Ultimi arrivi
Restauri
In questa sezione i restauri del Polo Museale Fiorentino e della Città di Firenze
>> Restauri
Uno sguardo inedito
In questa sezione vogliamo trattare di alcuni aspetti dell'arte meno conosciuti ma non per questo meno interessanti, per dimostrare quanto i capolavori del nostro patrimonio artistico siano legati strettamente alla vita reale.
>> Uno sguardo inedito
Hours and Tickets
The official site for on line ticket sales of the museums of the Polo Museale of Florence

Shop
FirenzeMuseiStore is online: visit our Shop and enjoy the art of Florence!
Accessory, publishing, Silverware and much more…
La Tribuna degli Uffizi
Museo Digitale, l'arte a portata di mano.
>> More
Le Vie degli Uffizi
Le Vie degli Uffizi è un progetto che riconduce virtualmente le opere della Galleria fiorentina nelle loro terre d'origine e nelle loro antiche sedi, riverberando su di esse la fama che gli Uffizi vantano nel mondo.
>> More
Polo e-news
Subscribe now to the Polo Museale Fiorentino official newsletter.
>> More
iPhone Application
Musei di Firenze
>> Download
Uffizi
>> Download
iPhone and iPad App
Uffizi
Game/Guide
>> Download
Calendar of the Polo
Digital Archives
Online databases of the artworks of the museums of Florence.
Nine different projects are available at the moment.